10 Essential SEO Tools Every Marketer Should Use in 2023
Search Engine Optimization is (still) becoming one of the most essential things in organic marketing. 
Some marketers even believe that it's essential to do SEO optimization as part of your organic marketing to strengthen your brand awareness. However, handling SEO is a challenging task. Without proper SEO knowledge, your business may not appear in Search Engine Results Pages (SERPs).
For instance, SEO or Search Engine Optimization can be used for competitor analysis, auditing, and content discovery of your website. Coupled with reliable SEO tools, it can help to optimize your website, identify potential issues, optimize your content, and track your progress. Furthermore, SEO tools are designed to streamline and enhance the optimization process. It can provide valuable insight, automate tasks, and offer in-depth analysis, making them indispensable for marketers.
So,  here are our few recommendations for SEO tools for marketers in 2023 that can help you work more effectively.
Also read: 10 Free SEO Tools to Improve Your Digital Marketing Faster

SEMrush dashboard
SEMrush is one of the most essential SEO tools 2023 for marketers. Offering free and premium tools, SEMrush is a versatile all-in-one SEO tool that provides a plethora of features. 
With these tools, marketers are able to do keyword research, track rankings, audit websites for SEO issues, and even spy on competitors' strategies. Furthermore, one of the most popular tools on SEMrush is the SEO toolkit, which allows you to compare the performance of your pages to see how you rank against the competition. For instance, this tool can help analyze backlinks from other websites to yours, also called "link building".
Also read: 10 Tips for Effective Digital Marketing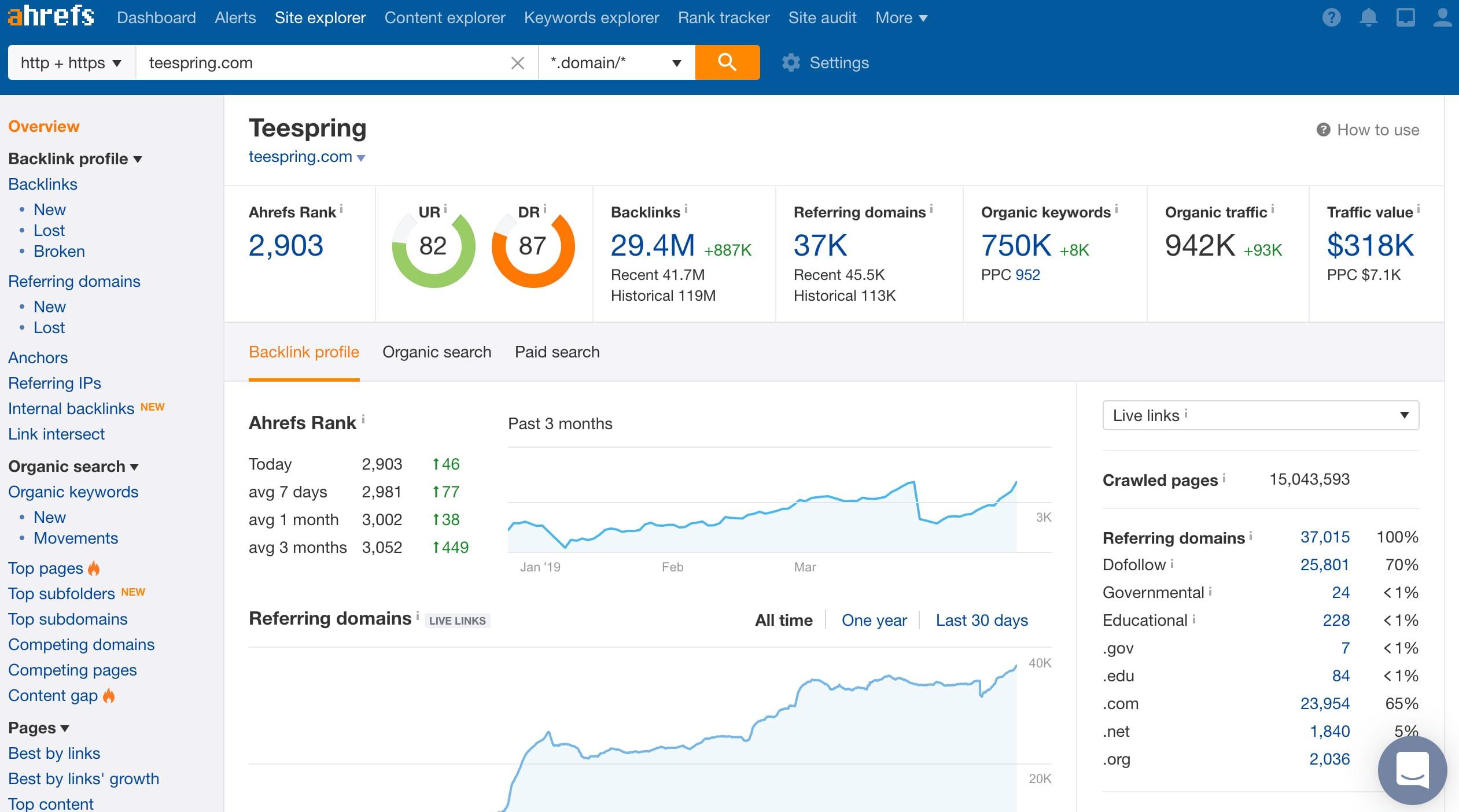 Ahrefs competitor analysis dashboard
Ahrefs is another heavyweight SEO tools for marketers. Since its launch in 2011, Ahrefs has quickly become one of the most popular SEO tools on the market. Ahrefs is able to deliver exceptional capabilities in backlink analysis and keyword research. This tool empowers marketers to pinpoint high-performing keywords, delve into competitor backlink portfolios, and meticulously monitor the website's performance. 
One of Ahref's valuable features is its most extensive backlink index among the top SEO tools. This tool encompasses over 295 billion indexed pages and a staggering 16 trillion backlinks. In addition, the features an upgraded keywords explorer, competitive analysis utilities, and user documentation. In this regard, Ahrefs emerges as a solution for enhancing your website's traffic as well as ranking.
MozPro Dashboard
As one of the essential SEO tools 2023, Moz Pro is a tool that aims to increase traffic, rankings, and visibility across search engine results. One of its key features is the ability to audit your website using the Moz Pro spider to highlight potential issues and recommend actionable insights. 
With valuable tools from Moz Pro, you can also track your site rankings over hundreds or even thousands of keywords per website. 
Furthermore, this tool can also provide a keyword research tool to help determine which keywords or keyword combinations may be the best for targeting. You can also use a backlink analysis to combine metrics such as anchor text links and estimated domain authority.
Also read: Thriving the Digital Marketing Landscape: Trends and Tactics for 2023
#4. Google Analytics 
Google Analytics Dashboard
Google Analytics is an essential SEO tool for marketers to gain insights into the traffic, user behavior, and effectiveness of SEO efforts on your website. Combining it with other SEO tools like Google Search Console, keyword trackers, and more, you can get a better understanding of your traffic sources that distinguish between paid and organic traffic.
Moreover, Google Analytics allows you to examine visitor engagement metrics, including the specific page where users leave your site and the performance of landing pages in terms of conversions.
This tool from the Google environment is suitable for use by solo entrepreneurs to large enterprises, especially for evaluating your website's SEO performance concerning traffic and user behavior.
Google Search Console Dashboard
One of the primary benefits of using Google Search Console as an SEO tools for marketers is being used to debug your website quickly and efficiently. As part of this tool developed by the leading search engine, Google, the data you collected through this tool is accurate and reliable. 
Google Search Console is a useful free tool that allows you to crawl your website for errors, which is crucial because you can't fix issues that you're unaware of. 
However, it's important to note that the data you get from this tool may not be complete. For instance, the link data or keywords you're ranking for may not be available. Additionally, you can only use Google Search Console for the websites that you own. Hence, you'll need a separate, likely paid, tool to audit a competitor's site and see which links they've grabbed. 
If you have a website, it is highly recommended that you begin with Google Search Console. It's a free tool that provides helpful information about your website, including link data, page speed, and errors.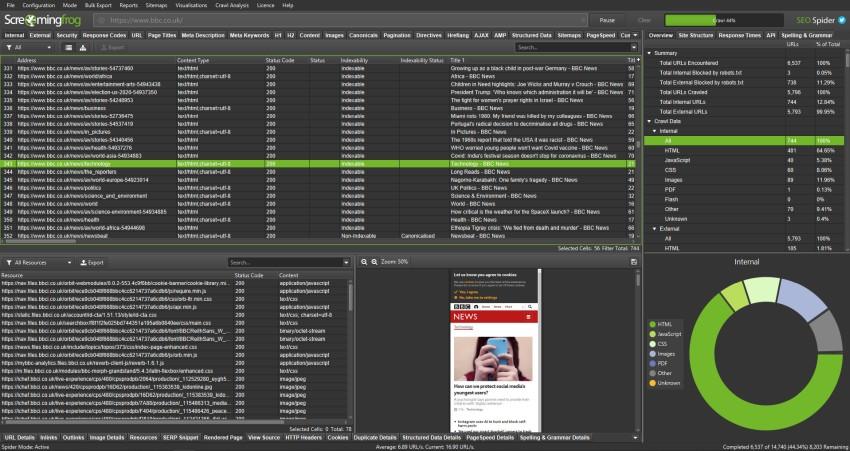 Screaming Frog SEO Spider Dashboard
Screaming Frog is a powerful SEO tools that can help website owners identify and fix on-site SEO issues quickly and efficiently. It works by crawling your website like a spider, searching for blunders in all the relevant spots. Unlike Google Search Console, Screaming Frog goes deeper and can uncover broken links, missing page titles and meta descriptions, and inconsistencies in tags and titles. 
To use Screaming Frog, you'll need to download and install it on your computer or laptop. Once it is installed, it will run a comprehensive scan of your website, providing you with a detailed report of any issues found. Whether you're a website owner or a digital marketer, Screaming Frog is an excellent tool to have in your arsenal for periodic on-site SEO checks.
#7. SpyFu: Free SEO Tools
SpyFu Dashboard
SpyFu is one of the essential SEO tools 2023, a search analytics company that scrapes the internet for data. SpyFu is a tool used to identify the keywords that companies and websites purchase through Google AdWords.
Companies can gain more insight into the specific search terms and keywords that lead to their appearance on Google's SERP by using SpyFu. This SEO tools helps you analyze your competitors' online ads by identifying the keywords they purchase and the phrases that generate the most traffic.
Moreover, this SEO tool provides a range of features, including PPC, SEO, and keyword research tools, suitable for big companies and small startups. The application is highly effective and well-designed.
Ubbersuggest Dashboard
Ubersuggest, a tool developed by Neil Patel, is a free keyword finder that helps you identify the right keywords for your website and understand the search intent behind it. This tool provides keyword suggestions, search volume data, and insights into competitor strategies. 
Ubersuggest provides a list of top-ranking search engine results pages (SERPs) for each keyword, from short to long-tail phrases, and suggests hundreds of relevant keywords to use on your website. This essential SEO tools 2023 includes important metrics such as keyword volume, competition, cost-per-click (CPC), and seasonal trends in its reports. This tool is useful for both organic SEO and paid PPC campaigns as it helps you determine the value and competition of a keyword.
Majestic SEO dashboard
Majestic SEO is a renowned tool that primarily focuses on backlinks – the connections between websites. It offers an extensive database of backlinks that significantly influence the performance of SEO. Users can access the 'Fresh Index' and 'Historic Index,' with a remarkable feature being the 'Majestic Million,' which ranks in the top 1 million websites.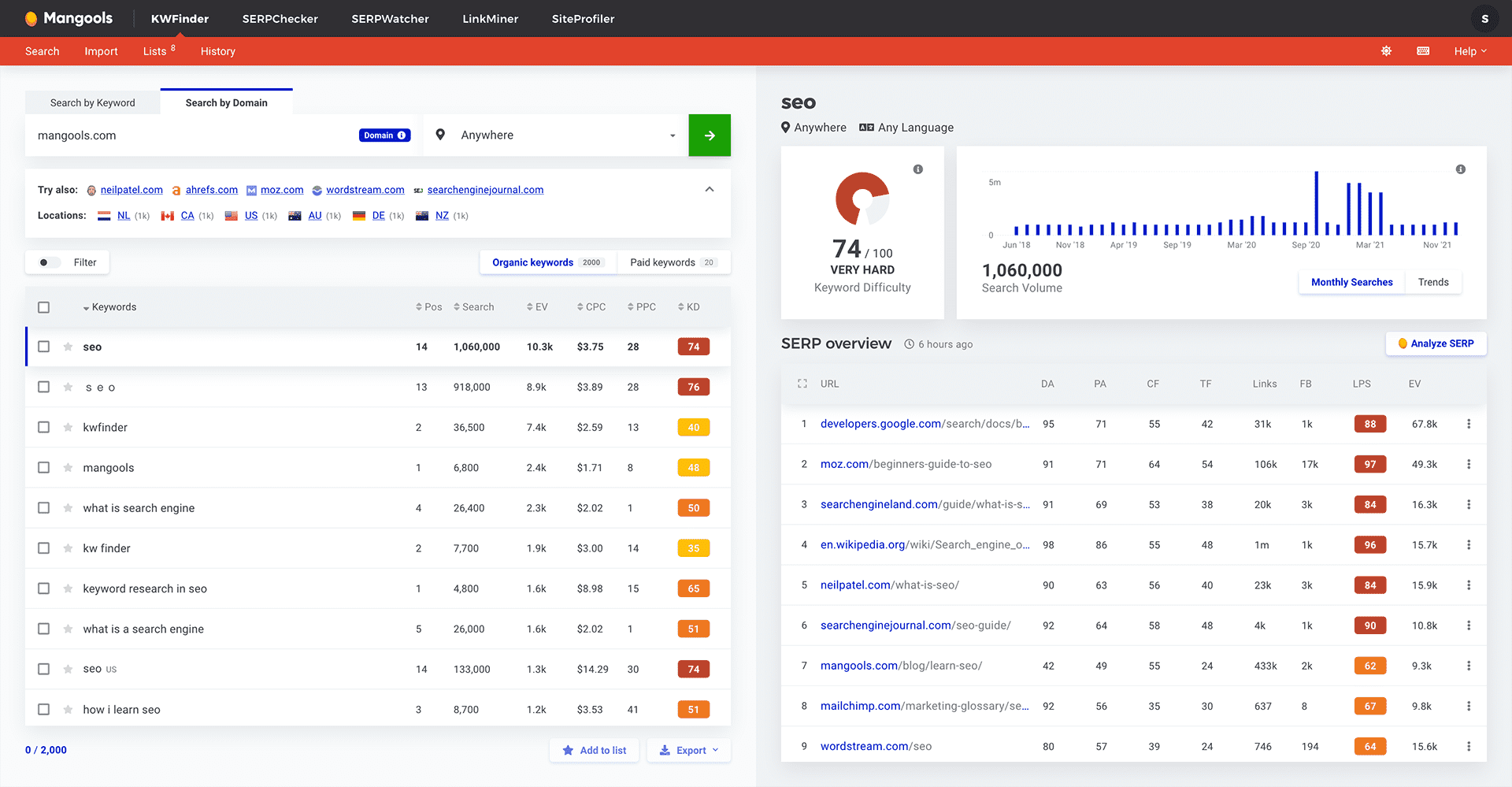 KWFinder Dashboard
KWFinder is a powerful SEO keyword research tool used to discover long-tail keywords with low competition. It is commonly used by SEO experts to analyze backlinks and evaluate SERP.
With its Rank Tracker feature, you can easily track your website's ranking and performance based on a single key metric. Moreover, KWFinder offers a plethora of keyword suggestions to help you boost your website's ranking.
Conclusion
In 2023 and ahead, SEO tools are becoming more and more indispensable for digital marketers. SEMrush and Ahrefs offer comprehensive insights, while Moz Pro provides auditing and tracking capabilities. On the other hand, Google Analytics and Search Console illuminate website performance. Screaming Frog SEO Spider detects on-site issues. SpyFu, Ubersuggest, Majestic SEO, and KWFinder aid in keyword research and backlink analysis. All of these tools are crucial for data-driven decision-making, enhancing website visibility, traffic, and online success. 
So, have you well-prepared your marketing team with SEO capabilities? 
Worry not, if you're planning to optimize your SEO performance but still trying to figure out how to do it, contact ArbiClick, a digital advertising and SEO agency, and see how we can improve your website performance and ranking.