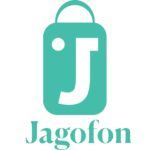 Increase Traffic by 127% in 5 Months
Carefully planned on-page, off-page, and technical SEO to improve website reputation.
Jagofon is the #1 Marketplace in Indonesia that specialises in secondhand gadgets; from phones, tablets, to laptops. The company struggled to further improve their organic traffic, especially with rapidly changing SEO landscape towards the end of 2022. We decided to conduct a full SEO audit and fully revamped their SEO strategy from the outcome.
As a marketplace for secondhand gadgets, they were looking to be on the top searches on Google for variety of keywords. This was an issue as there needs to be a curated list of keywords for us to prioritise, in order to boost their organic traffic as soon as possible. We then utilise these keywords (e.g secondhand iphone, jakarta secondhand store) and get aggressive towards their on-page and off-page initiatives.
This was done through highly-curated link building initiatives and editorial content creation. It was crucial to note that both needs to synchronise. This has resulted in:
An average of 20 high quality backlinks were found linked to Jagofon's website, increasing the website's credibility.
More than 127% increase in organic traffic in just 5 months, with an increase in AhRefs domain rating from 15 to 29.
A 39% increase in revenue driven from organic search purchases (Without any digital advertising involved)
Jagofon is currently dominating the market in Indonesia for secondhand gadgets. Besides SEO, Arbi Click is also in charge of their Digital Advertising.
26X ROAS for a Hampers Business
Service: Digital Advertising
Deep understanding towards target market leading to exponential revenue growth.
Casa Charta is a niche hampers / gift boutique, specializing in luggage hampers for birthdays and corporate events. Though they have achieved 3X ROAS previously through basic social media boosting, they were almost certain that it was impossible to scale further. Arbi Click stepped in with the idea to leverage Meta Ads.
The first step was to determine what went wrong for their boosting activities, and if it was even scalable at all. That was until we saw a huge flaw in their targeting, which resulted in a huge opportunity missed. Our team then proceeded to create hyper-targeted ads for several segments.
With primary interviews and understanding their traffic and past customer data, we helped Casa Charta launched Meta Ads with hyper-targeted audience, and video creative created specifically for their lead generation ads. This has resulted in:
A boost in leads coming in by 340%, with only increasing ads budget by 50%.
An increase in average order value by 6X overall, taking bigger orders worth more than $2,200 in August 2023.
A final improvement of revenue generated by 26X of ROAS (Return on ad spend), a massive jump from their previous value of 3X.
Moving forward, we will slowly help Casa Charta scale through different ads platform, social media posting, and SEO.
A B2B Looking to Enter Indonesia
Service: Digital Advertising
A strong local knowledge results in a massive difference to their ROI
A B2B, one-product company from South Africa was looking to expand their offerings to Indonesia. They needed someone to design and optimise Google Ads campaign in order to begin their operation. Their objective was relatively simple; increase sales overtime.
With thorough target market and keyword research, we started our Google Ads journey with a single campaign aiming for different intent. The primary objective is to gather as much relevant audience as possible to create a solid retargeting audiences.
Thanks to continuous optimisation and experimentation, results showed an extremely positive trends over the past 6 months. Some of these remarkable improvements were:
Increased in CTR by over 60% utilising the same impressions and budget.
Dominated Search Impression Share within the last 2 months, from 17.4% before running our strategy , to consistently achieving over 50%.
Consistently improved conversion rate (Purchase), from 0.43% in the beginning of the campaign, to around 2 percent within 5 months.
Though Google Ads had been their primary source of traffic, the effort to increase sales remain a collective marketing effort. We consistently tested different promotional ideas and ways to communicate with prospective buyers.
Service: Website Development
A professionally managed digital presence has been proven to keep their schedule busy
For a career coach, nothing beats the feeling of being occupied to nurture their clients. With this in mind, landing page optimisation and funnel building are key aspects to penetrate prospective leads. The client would like to improve their online presence with hopes to generate more leads for them to nurture. We agreed to solve this in a full-stack approach.
Starting from almost zero, there were 3 primary aspects to focus on; be present for their prospects, providing value to attract, and ensuring smooth experience throughout their customer journey.
The journey started by making sure their website is SEO-optimised; from on-page, off-page, to technical SEO. We also had a consistent communication to plan on achieving the goal, and with what angle. Once the key objective has been communicated, we then proceeded by providing value to our prospects; from SEO-optimised blog post, free webinars (with streamlined funnel for each webinar), and social media posting to promote and educate.
Now, the client has a professionally managed online presence; from their website to social media. Their website barely attract visitors during lock down, but that changed a year later thanks to organic reach and social media referral. Email list grew by over 300% over the past year. Most importantly, they are getting a whole lot more busier with coaching sessions, despite the pandemic.
Secret Recipe to Acquisition
Service: Full-stack Digital Marketing
A B2C Software-as-a-Service experienced 200% more sign-ups
In a new B2C SaaS company, it's extremely critical to consistently seek ways for to hack growth, for the sake of its progress and development.
They were struggling with acquisition and customer retention. With the pressure from their investor, they needed consistent ideas to test, hoping to hack the growth of the company. Investors expected them to double their new users acquisition in just 3 months. The company also experienced a notable churn from customers after signing-up.
Growth hacking can come from many business elements; in our case, looking at their Google Analytics and Amplitude did not only provided me with insights, but also a relatively simple idea that yield significant results. With GoogleAds, SEMRush and Keyword Planner, we also managed to find a keyword angle the team has never thought of. Of course, these ideas came after multiple brainstorming sessions as well as experimentations.
Their drop-offs from signing-up to performing key actions were significantly reduced from 73%, to less than 30% in just 2 months by adding a feature that streamlined customers' whole experience.
Moreover, the Google Ads keyword mentioned resulted in a massive jump (over 200%) in new user signing up for an account. The single ad-group achieved an average of 25% in CTR, 60% Search Impression Share, and whopping 26% conversion rate.
With the company's magnificent customer success team, and the retargeting campaign we've set up, the number of free account that has converted to paying customer increases by 18%.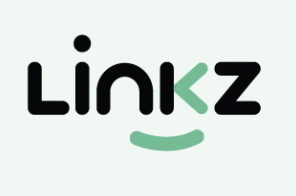 Reflecting With an SEO Audit
Service: Digital Consultancy
A second opinion never hurts, perhaps it's what you actually need
One of the most limited resources for a start-up have is time. While start-ups can get extremely busy figuring out the next step, they often neglect taking a step back to evaluate. This is where an audit is extremely crucial.
A B2B SaaS Startup was looking to switch their business model, and they would like to have a thorough analysis of their SEO campaign performance. With our auditing service, we conducted an in-depth evaluation of their SEO, utilizing different paid tools (e.g Ahrefs and SEMRush), taking into account different angles; from on-page, off-page, technical, and more.
Based on the results, our auditing package offers actionable recommendations that can be done by the team. With insights and suggestions we have shared, they have managed to fix a couple of small errors that have hindered performance (e.g unedited meta descriptions), to a couple major ones. 
Since all recommendations have been implemented:
They've seen a traffic boost by 35.13% in 1 month
They've also seen over 80% increase in customer sign ups.
They've experienced a considerable amount of increase in home page authority, as well as domain authority.