How Social Media Management Can Help to Boost Your Company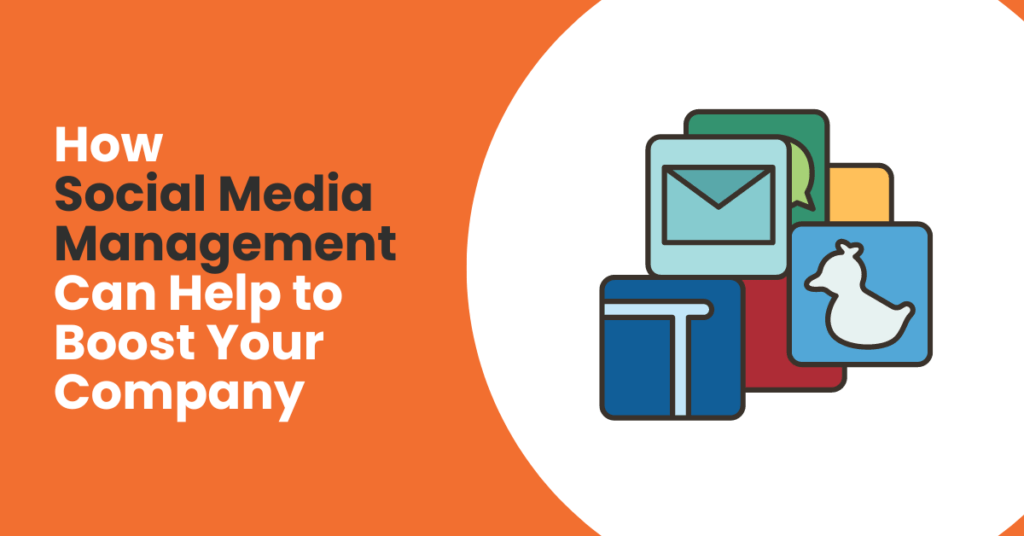 Social media management is impactful more than you can imagine.
Individuals or corporations, everyone uses social media. In order to create a good one, they all have to do social media management.
Pandemic or not, there are few people that are still shopping, but some companies are struggling to keep their pace for "possibly" recession 2023.
Social media itself opens the opportunity mostly for businesses and content creators to enhance their brand by having specialized features that are different from personal account features.
Nowadays, social media is becoming a must-have company profile. If there is no social media, people will feel less trust in your brand, this includes personal branding also.
But in order for you to have an awesome social media profiles, you need to manage your social media, appeal and attract your audiences!
So, let's dive in to know about social media management.
What is Social Media Management

What exactly is social media management?
Based on Sprout Social, a social media management tool is a software designed to allow a user or users to manage one or more social media profiles across one or several networks in one dashboard or program.
Activities of social media management includes:
Planning the contents strategically.
Create and distribute the contents
Why Do We Need to Manage Social Media
Let's start by imagining you going to a supermarket. Which one do you prefer? The one that manages the product into the shelves tidy and neat, or the one that just puts everything in the same section?
To explain better, Squid Game has implemented one of the best social media management. They use TikTok as one of their channels.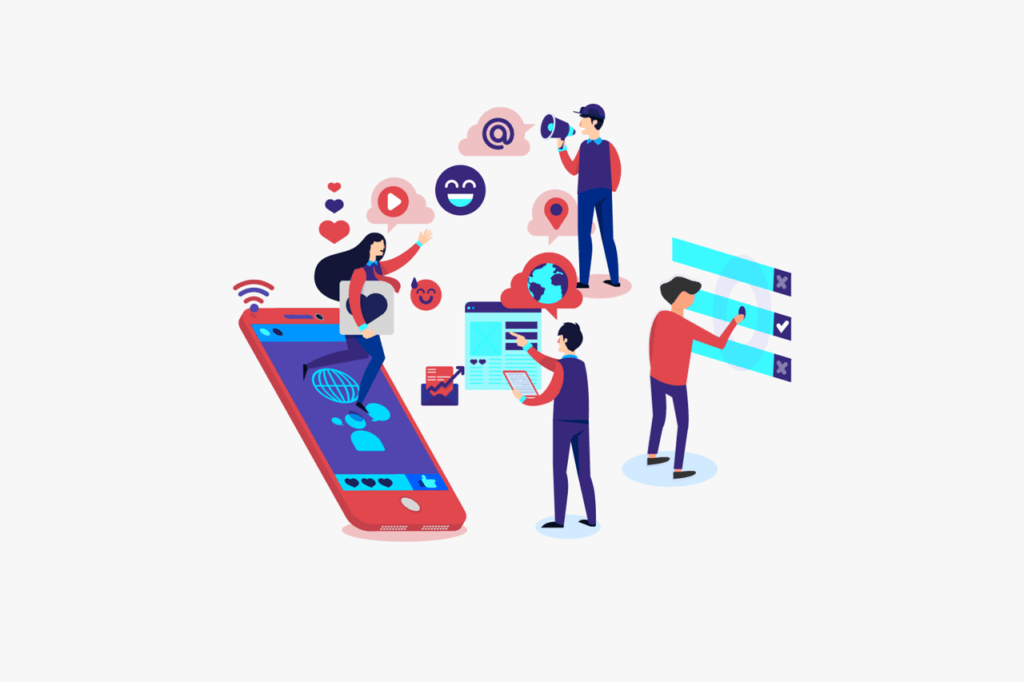 Now, let's look into 10 reasons why you need to manage your social media:
1. To increase credibility
With social media, your company seems to be more trusted. The better the content, the more credibility it received.
Not talking about attractive points yet, but this just shows that your company has dedication and seriousness in their business based on how you deliver your brand personality.
This also shows that the company who has social media is more professional. You can share any information regarding your company to make it more transparent.
2. To show existence and social proof
How are you going to introduce yourself to the world if you don't have social media where most people spend time into?
Your customer can drop some comments to your post as a form of bond. Also, it will give testimony to other people who haven't heard of your company yet.
Hopefully, it is a good one, who knows you might get a good first impression. Then again, it will increase awareness and trust.
3. To reduce the costs
If you don't use social media, you might need more budget to reach/achieve your goals/objectives.
For example, you use instagram and get more leads that are even out of your city. If you do offline marketing, you would need to visit one by one. With this situation, you need more employees, more time, and more budget.
This will create a domino effect.
4. To convey a clear message
There's a time when you want to share some information to your audience. Email might work, but not as effective as social media.
The audience can easily browse all of your content in one page.
5. As a leads or acquisition channel
What is the better way besides social media to get global leads or users?
We need to think not only the medium, but also the coverage. Something like email marketing is too personal, we need to get the data first. But with social media, anyone could discover you fast and easy.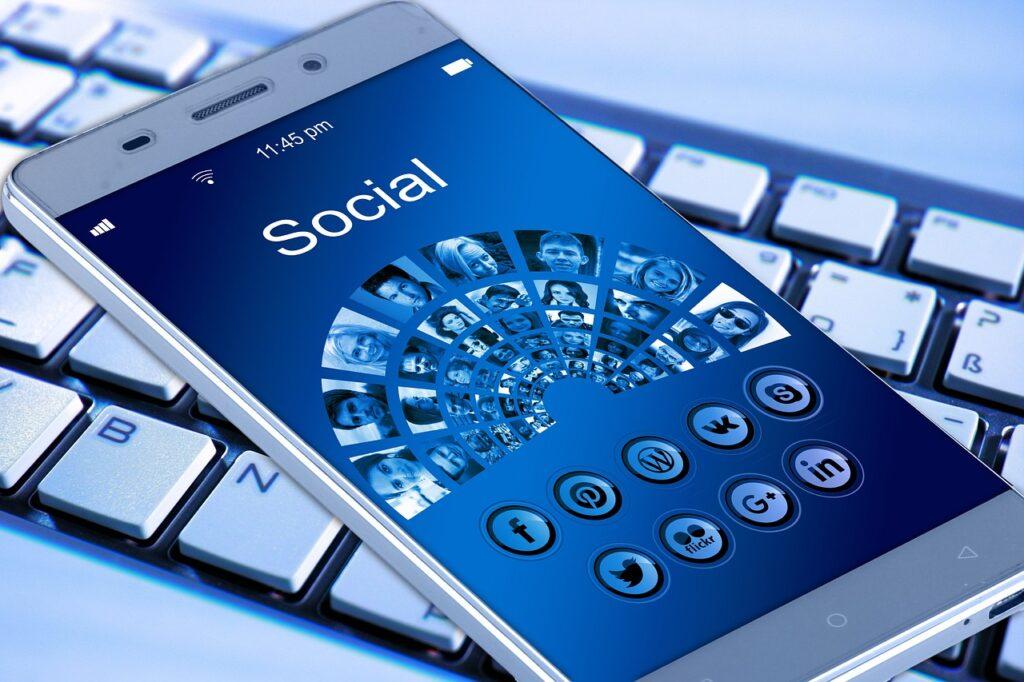 6. Monitoring and understanding what gain interest of public
7. Get some insight on your contents and create report
8. Analyze social media content types and join the trend
9. Open connection and seek collaboration opportunities with other brands or public figures (opinion leader or influencer).
10. Build and maintain connection with audience by creating a fruitful interaction.
Career for Social Media Management
Working in social media management can be exciting. This career allows you to be highly creative and involves an industry that is always changing.
Learning about the different parts of social media management can help you assess whether this job might be right for you.
The responsibilities of social media management cannot be handled by a person. The positions of people who work under the social media management department are as following:
1. Marketing
Some companies might only have marketing department, which is not specifically assigned to handle the digital channel only.
Nevertheless, social media management is still under marketing department.
2. Digital Marketing
Social media is in the world of technologies. Because a lot of companies are aware of the importance of the digital role now, they have built one marketing department that focuses on handling digital activities.
Usually, companies have the role of 'Marketing Manager' that handles both online and offline marketing activities. But, the role of 'Digital Marketing Manager' is difficult to discover.
Therefore, we could say for now that the digital marketing department is still under the marketing department as a whole.
But, I'm sure in the future the role of 'Digital Marketing Manager' will exist!
A person who takes the role of digital marketing should understand how digital marketing tools work, and need to have these skills that are required for a digital marketing career.
3. Social Media Manager
According to Digital Marketing Institute, Social Media Managers create and maintain brand promotions, company information, and marketing campaigns for their company across several social media networks.
Among the online marketing activities, there is one role that specializes in social media.
This happens because of two reasons: one is because managing social media is not easy as there will be a lot of channels, and two is because the companies are aware of the importance of social media.
This role is quite common. Social media managers will handle all activities taken to their social media platforms.
4. Social Media Analyst
The person in charge is to analyze the feedback on the published content, get insight, then make some reports about it.
Whoever is in this position should be someone who is tech savvy. Finding, reading, and understanding the digital report is not as easy as it looks.
5. Social Media Staff
A Social Media Staff or Officer is usually someone who interacts and responds to the audience.
It could be replying to comments, like the comments, replying to direct messages, etc.
6. Content Planner
Many people think that working as a Content Planner is easy, but it's not at all.
This person needs to know how to do branding to their company, also what message should be delivered, plus in which type of content.
Also, a plannerd requires that you understand your audience, what they're looking for and how their needs align with what you're trying to accomplish online.
A detailed plan of what you're posting and what you want to achieve through your social media efforts needs to be provided.
A planner with planning is critical for standing out from the competition and making an impact online.
7. Copywriter
A copywriter sells your target audience to your brand. On the other hand, a content writer informs, educates, entertains, or instructs readers.
One of the contents would be promotional material, so a copywriter is needed.
8. Content Writer
Like copywriter, one of the contents would be information, so a content writer is needed.
Sometimes, a Content Writer also have to understand Search Engine Optimization (SEO). Fear not, we have a list of free SEO tools to improve your digital marketing faster.
9. Graphic Designer
Graphic Designer is needed by all companies in all departments. Some might say that they don't need a good visual, they only need a good service and connection.
But nowadays, an attractive visual is needed in order to appeal to a larger audience.
World is becoming more modern with technologies. Graphic design as an element of digital is definitely needed!
10. Videographer
This one is only needed when necessary. Sometimes, we need different kinds of content other than photos/images.
With using videos, we will attract a larger audience because they use more of their senses. Photos/images only impact vision (and maybe kinesthetic), but videos also impact hearing (and motion).
If you do not have enough experience, fear not because this article will guide you to kickstart your digital marketing career.
Have You Managed Your Social Media?
Are you ready to set and manage your social media?
If you don't know how or where to start, let's see this blog on how to find ideas and inspiration to create content. Not just content, but the trending ones.
Digital media has become a proven digital marketing strategies in 2022. I'm sure it become bigger in 2023.
In fact, some companies are using digital marketing agencies that focus on digital marketing activities. The works are guaranteed because they are specialized on it.
One of them is us, Arbi Click.
Contact us and ask anything about digital marketing! You could get free consultation for your business also.
All the best for you. Cheers!